Request Guidance
Are you or a loved one going through cancer treatment and in need of financial assistance?
Donations
Cove Cause For Cancer is a non-profit organization. All donations are used to provide financial assistance to local cancer patients, finding a cure, and more.
Fundraising Events
Are you interested in attending one of our many fundraising events throughout the year? Check out our events calendar to learn more about our next event.
Who We Are…
Cove Cause for Cancer (CCC) is the area's first non-profit organization with the sole focus on raising funds to help support members of our local communities who are going through a cancer journey and in need of financial support. Our grassroots effort began in January 2018, when Karen Claire, Tim Guyer, and Travis Russell began discussing ideas, hopes, and possibilities with Juls Bratton, of Girls Night Out Altoona, Inc., for an organization that would focus its efforts predominately on raising funds to help cancer patients in need of financial assistance.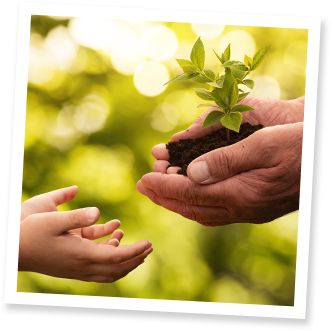 How can I help?
Get Involved! Donate and Participate
To help Cove Cause for Cancer's mission of providing funds to assist local cancer patients and survivors, anyone can donate. You can also help our mission by participating in our organization. Throughout the year, Cove Cause for Cancer offers several opportunities to participate in fundraisers, such as 200 Clubs, Bingos, Community Dinners, Sub Sales, Dine to Donate Nights at local restaurants, Auctions and more! Anyone can participate in the organization, including church groups, civic groups, schools, families, workgroups, and even individuals and groups of friends!
Journey Groups Help with Cancer Fundraisers and Event Planning
Would you like to be part of a "Journey Group?"  "Journey Groups" along with their "Journey Guides" will discuss upcoming fundraising opportunities, gain input from the community on the future of the organization, and plan for the culminating community event each August. The Board wants this to be a fun organization to be part of – one with purpose and ownership for all of its participants.
If you are interested in learning more about how you can become involved with Cove Cause for Cancer, email [email protected] or call (814) 312-3297. Our meetings are held the second Thursday of each month, at 6:30 p.m. in the banquet hall in the Morrison's Cove Memorial Park.
CCC Advisory Board

CCC Journey Guides

Mission Statement
To be a strong support to all patients and families on Cancer Journeys, and to help to find cures for all types of cancer.